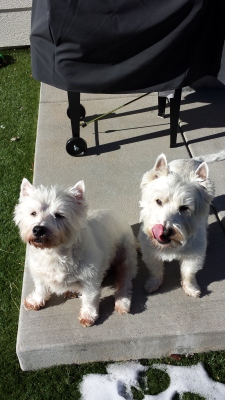 Poops R Us has come to my home in my 6th month of pregnancy of March 2011. They have been a god sent because that chore would take me over an hour for my two westies, especially during the last few pregnancy months. I found Poops R Us and they came, worked their magic, and Poof all doggie business was gone. I've depended on them since. Their timeliness, communication on status has been fabulous. This is one service I'm not about to give up! :o) Thanks Poops R Us!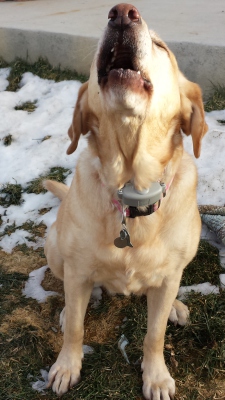 Rain, snow or shine Denise is always here. My yard never stinks, and no poop is ever missed, even the runny ones. Blah! My dogs look forward to Denise showing up because she always has a dog treat for them and she plays with them as well. I have used PooPs R Us for almost ten years now and will never go back to picking up poop!!! Very professional, friendly, reasonable, and most of all loyal to my beloved dogs.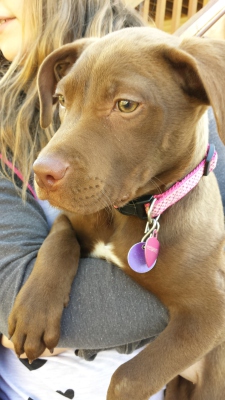 Denise,
I cannot tell you how much I love having you in my life! I am so busy working, being a mom and taking care of our four dogs that I was having a really hard time keeping up with the yard "Poop Duty". You do such a great job cleaning up, and very DEPENDABLE! My dogs even look forward to your visits, they start wagging their tails the minute they hear your truck pull up. Thank you for allowing me to have my weekends back!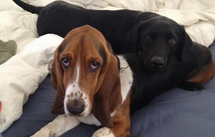 I have used Poops-R-Us for a while now and I am very impressed with how fast and efficient they are. Denise at Poops-R-Us is very friendly and does an awesome job. Not only are the prices great but the staff is reliable. If my dogs happen to be outside when Poops-R-Us is servicing, then they will always give my dogs a treat - needless to say, the dogs love Poops-R-Us too. My husband and I are very busy and we sure do enjoy not having to worry about poop duty, because of the great services Denise and Poops-R-Us offer us! I would recommend Poops-R-Us to anyone looking for this service. Thank you for everything Denise.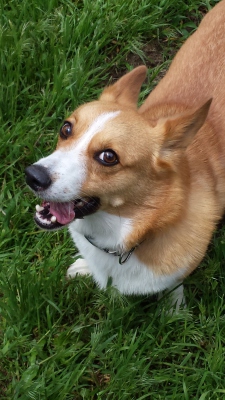 Denise agreed to take care of my dogs, cats and 2 rabbits while we took a week long vacation in Europe. I received daily email updates and pictures. She stayed overnight and came once daily to feed the dogs and give them a potty break. She also dealt with a couple of unforeseen house issues. We came home to happy, well cared for pets and a home that looked better than I left it. We will never look anywhere else for pet care in the future. Denise is outstanding at what she does!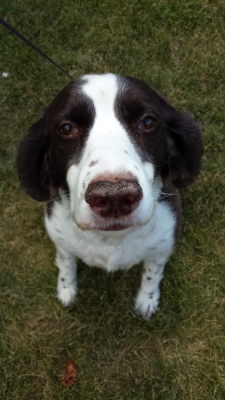 I had an emergency out of town due to an ill relative and needed someone to care for my pets (2dogs and 1 cat). I found Poops-r-us during a very difficult time in my life. I had to deal with family issues along with funeral plans for my beloved mother, but the one thing I didn't have to worry about were my pets back at home in Colorado. Denise would send me daily updates and photos of my fur babies which brighten my gloomy day and put a smile on my face with each text message. Denise took care of my pets and protected my home better than any ADT or security system could. My dogs just love her...even the cat and she doesn't like anyone! Now I use Poops-r-us services for waste management and pet sitting for all of my vacations and business trips. Thank you, Denise, for all that you do for us, and I will ALWAYS use Poops-r-us for ALL of my pet care needs!